The first ThinCats Essex Cup took place on Friday, 7th June, at the Cloud FM stadium, home to Essex County cricket.
Fifty London and Essex based finance professionals joined ThinCats on the day, some to play in the TC ThunderCats and Essex Vipers teams, and others to network and enjoy the spectacle as players with a range of abilities and experiences took to the hallowed turf. Attendees were joined by County 1st team players Matt Coles, Jack Plom and Paul Walter, who all had a few tips to share with the players.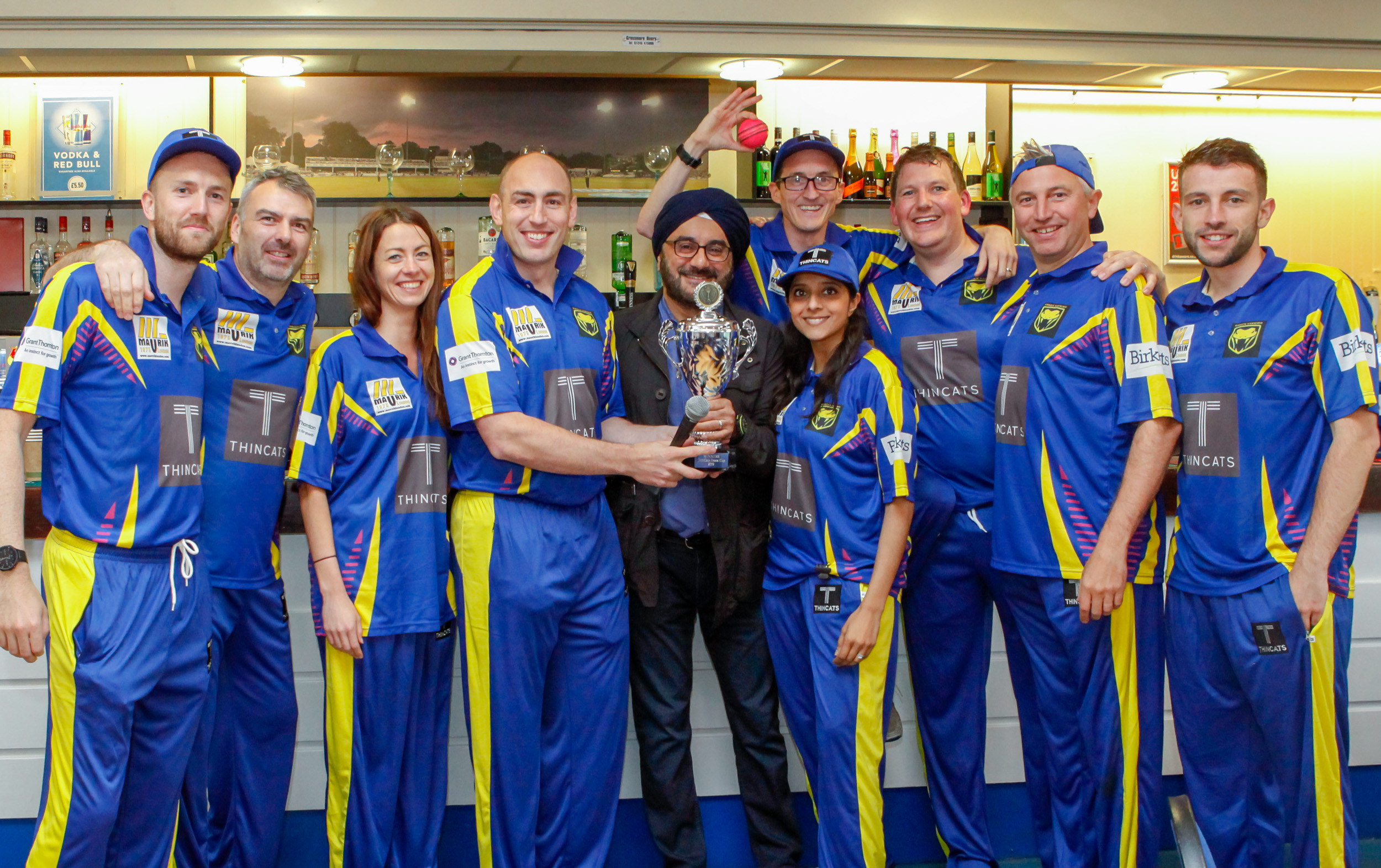 The weather held off just long enough for both teams to show their worth, and despite rain eventually stopping play, the Essex Vipers had already proven that they were the worthy winners of the trophy, presented in the Doug Insole pavilion by ThinCats MD, Ravi Anand.
The game offered the perfect opportunity for contacts old and new to gather, catch up and make new links, and was supported by both Grant Thornton and Birketts from their local offices; the perfect regional event to inspire support and enthusiasm across the business funding sector.